HOW TO CHOOSE A WHITE BANDAGE DRESS
We all know that a little black dress is a classic closet staple, but what about the little white dress?
White is the colour of sophistication, so here are five white bandage dresses from House of Troy to update your closet with—we all need a fresh break from those little black ones!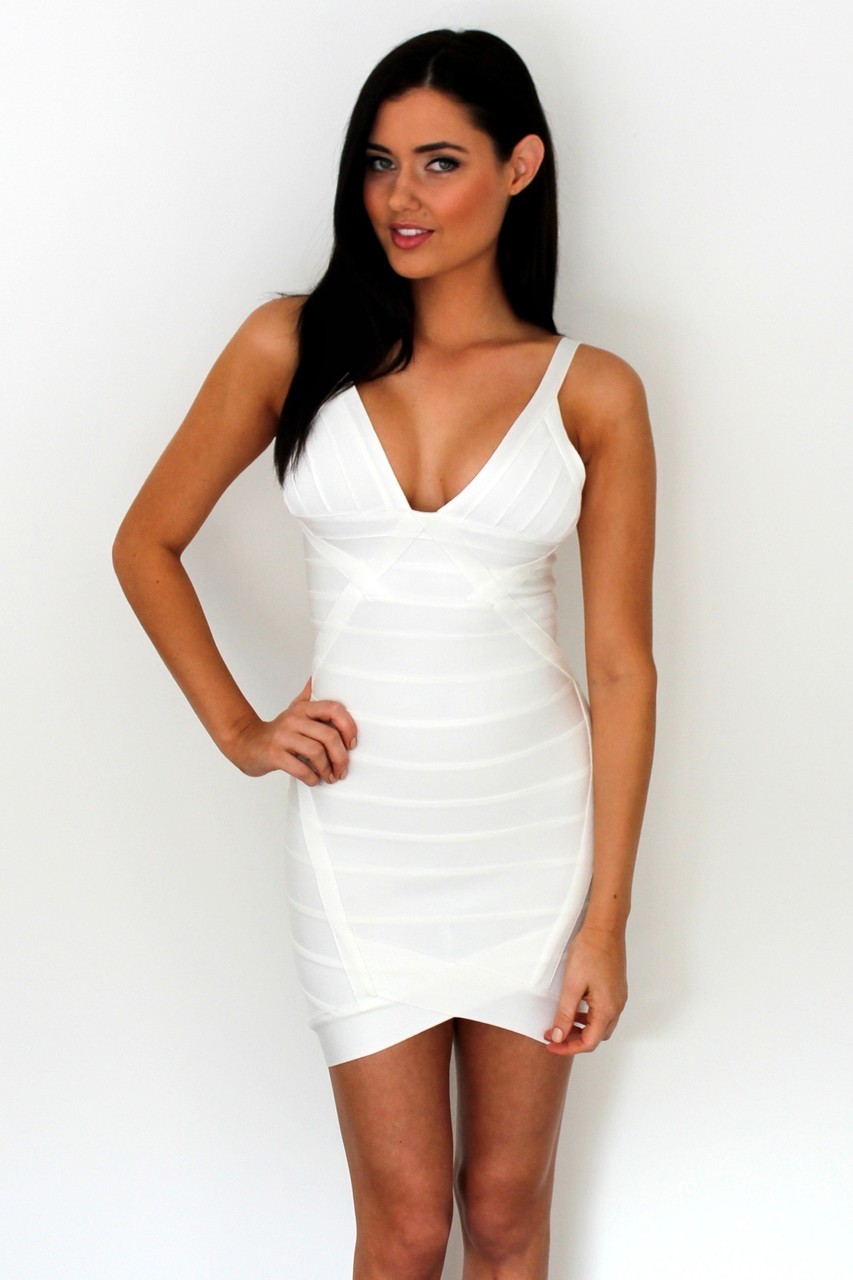 AMNESIA BANDAGE DRESS
We're not kidding when we say that the Amnesia Bandage Dress looks flattering on everyone—really. The subtle ridged design and the figure-lining side panels help to create an hourglass figure.
The neckline also has a deep, plunging cut that draws the eyes down and gives a sneaky peek of cleavage. While the skirt has an incredibly sexy tulip cut—that's basically the little dress version of a thigh-high slit in longer dresses.
Put your hair up in a messy bun for a softer, feminine look overall, or sport a statement clutch for a stand out look.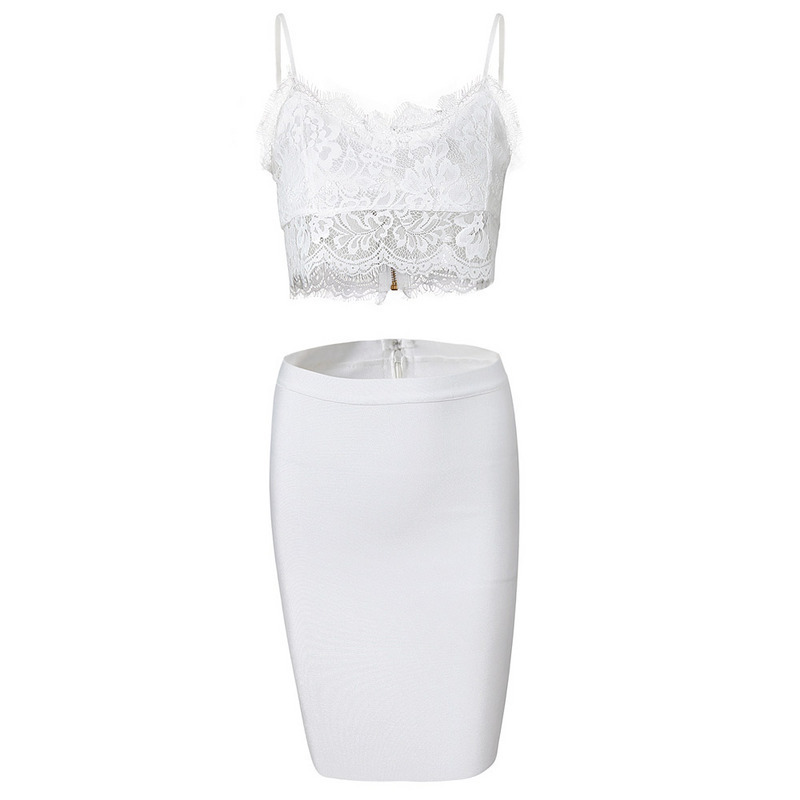 FLUTTER BANDAGE TWO PIECE
Nothing else sparks confidence then a bandage two piece. The Flutter Bandage Two Piece is flirty even with such a simple design: a lovely lace crop top with spaghetti straps, and a sleek white pencil bandage skirt.
This looks pairs perfectly with nude single-strap heels for a natural, dainty look, and a statement bracelet or bangle—royal shades like dark olive or deep purple will compliment the nude shoes.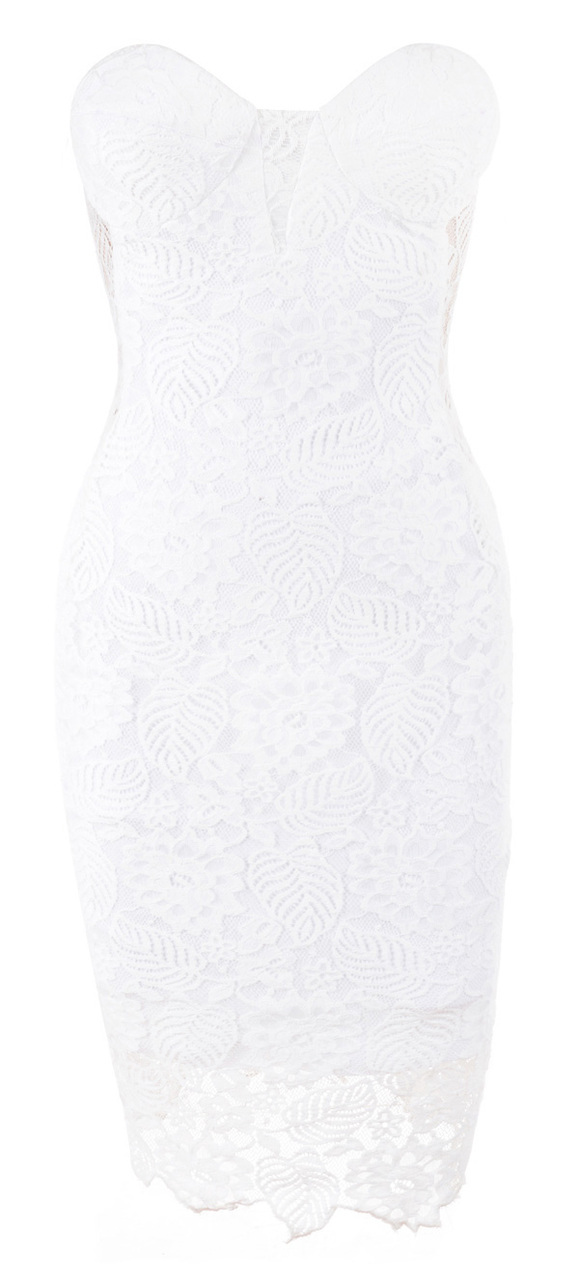 MATINEE BANDAGE DRESS
White lace can add a delicate touch to any dress, and the Matinee Bandage Dress is the perfect example of this. The sweetheart, strapless neckline shows off the upper chest, while the scalloped edges make for a romantic hemline.
This dress is already a statement on its own, so wear minimalist jewelry—simple bracelets and thin rings will do. Let your hair feather down for an effortless, chic look.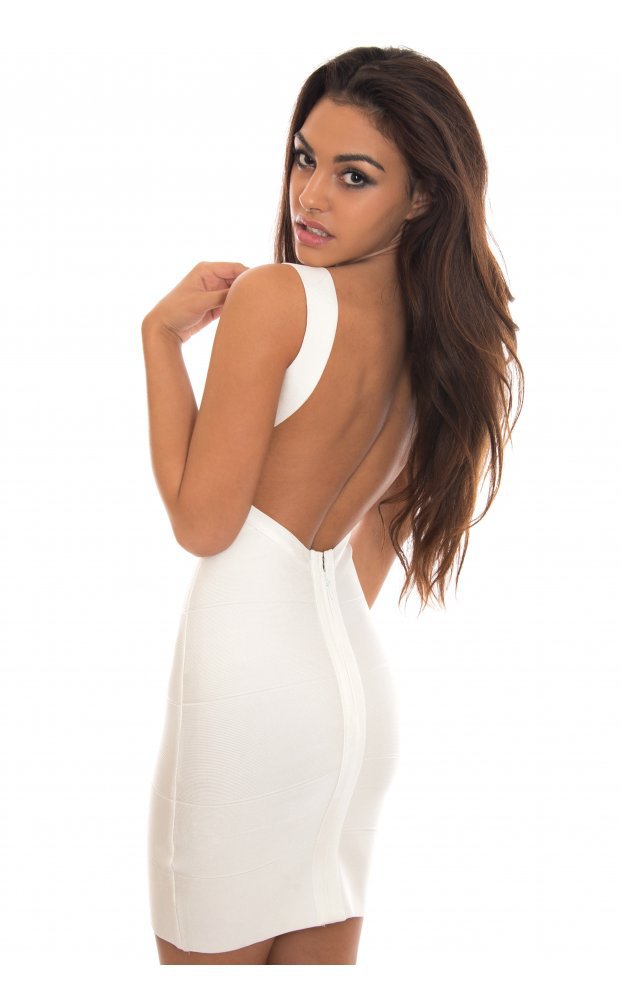 PRIVILEGE BANDAGE DRESS
Sometimes, a plunging neckline just isn't the way to go, and in such cases a low backline is the solution. So turn heads with the Privilege Bandage Dress.
In addition to the backless design, this dress has playful, wide-set straps that wrap around the shoulders.
The Privilege Bandage Dress is the perfect canvas for interesting, intricate accessories. Cage heels would soften the structure of the dress, and so would quirky, round earrings and necklaces.

SILK ROAD BANDAGE DRESS
The Silk Road Bandage Dress is a modern take on the classic bandage dress. The nude mesh panels frame the body and highlight your curves, which in turn creates the perfect hourglass figure.
However the mesh details don't stop there—turn around and the dress shows off a sheer backside so you can show off a bit more skin.
This dress also features a halter neckline. Halter necklines are universally flattering; they show off the shoulders and flare out to enhance the chest.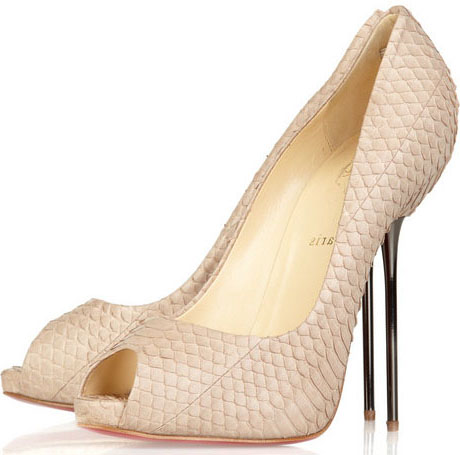 Who says you can't accessorise your dress with a printed pump? Choose a pair of simple sandal heels (the narrower the straps are, the better) in prints like classic leopard or the more mature snakeskin.
You can easily dress your outfit down for a more casual look with tan, lace-up sandals.