HOW TO CHOOSE AN AUTUMN BANDAGE DRESS
If you're planning on purchasing a bandage dress this fall (and you should!), then check out our selection of hand picked dresses you shouldn't be without.
Pantone, the authority figure on trending colours, reports this year's fall hues take inspiration from neutral, earthy androgynous colours, with hints of deep florals. So we have compiled a list of bandage dresses in these hot hues—take a peek.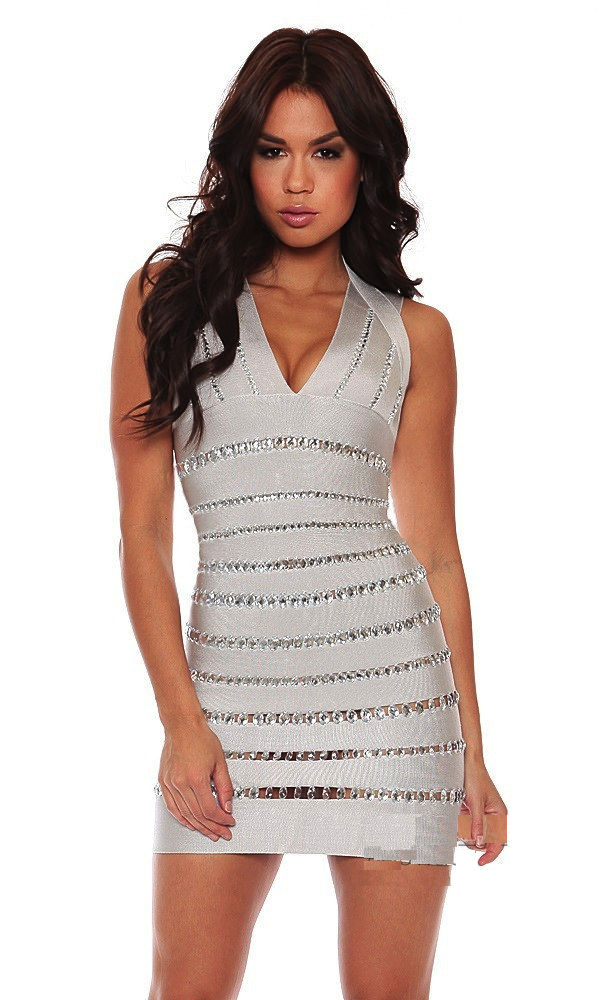 GRAY BANDAGE DRESS
Dubbed as the "ideal neutral" for Fall 2015, the desert sage is embodied in the House of Troy Gray Bandage Dress. The cool, light hue makes it easy on the eyes, while the sexy, fitted silhouette and sparkling diamonte details lend femininity.
What really makes the Gray Bandage Dress stand out, however, is the neckline and shoulder strap: the front neckline is a plunging v-neck style that shows off the cleavage; if you turn around, the double straps form the same v-shape.
The great thing with neutral colors is that they go with just about everything. Pair our Gray Bandage Dress with shoes in another neutral color or a strong shade, like hot pink or cobalt blue.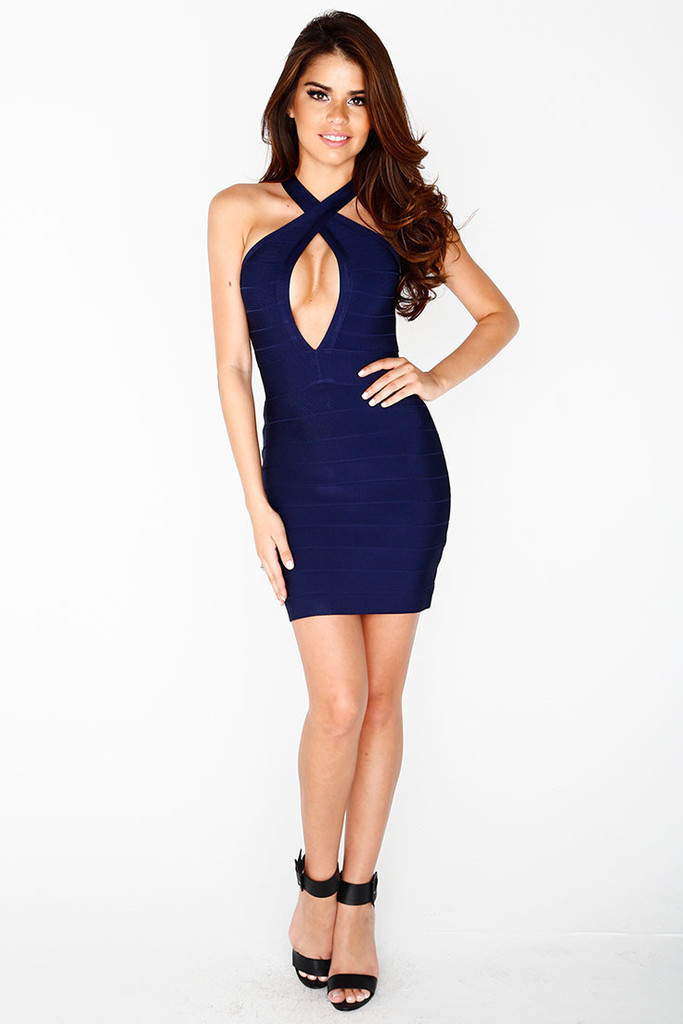 USHUAIA BANDAGE DRESS
The Ushuaia Bandage Dress oozes sex appeal! Just look at its features: bandage structure, halter neckline, and cheeky cut-out in the chest area. It comes in this season's trendy Reflecting Pond color, too—a dark blue shade fitting for the coolness of the fall.
Neutrals are great with this dark, royal blue. Wear your hair up for a sophisticated finish, or let it down for a more carefree vibe.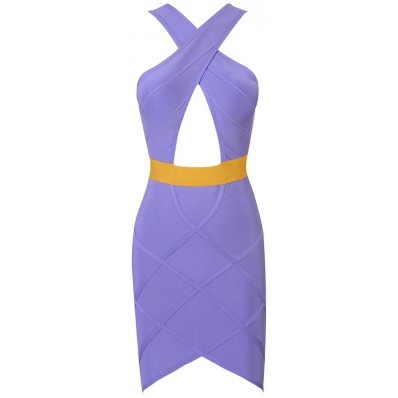 PACHA BANDAGE DRESS
Fall 2015's trending Amethyst Orchid is epitomised in the House of Troy Pacha Bandage Dress. Soft and dainty as Amethyst Orchid can be, the design of this bandage dress runs on a whole new level of sexy. Halter necklines are one of the most flattering necklines around.
The Pacha Bandage Dress only sizzles more with it's triangular chest cut-out, which shows off your toned tummy. With that much going on the top, you'd think the skirt's design is more or less neglected, but it has been designed with much thought and is still subtly sexy with its texture and tulip cut.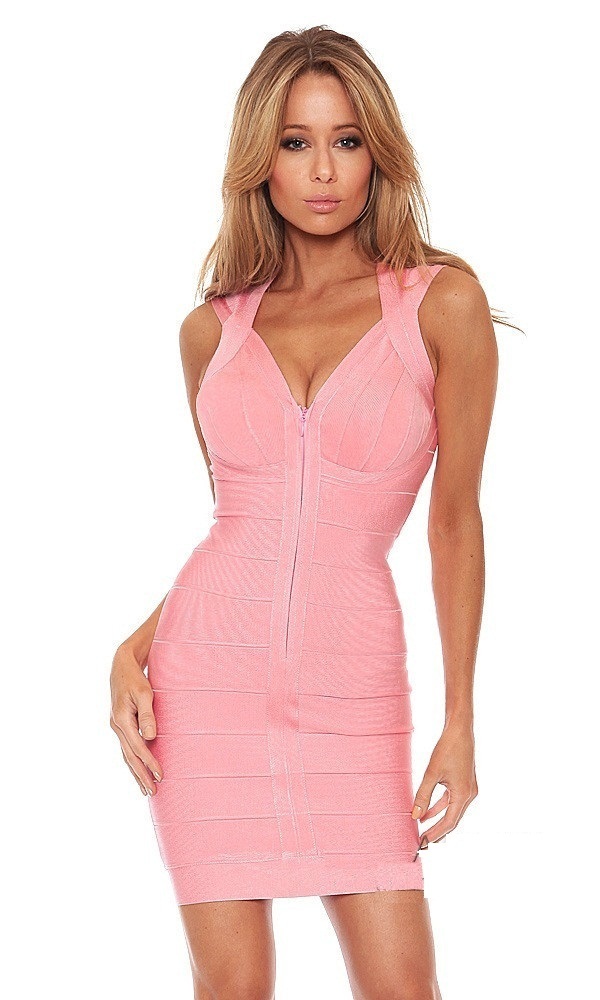 MUSE BANDAGE DRESS
Finally, House of Troy's Muse Bandage Dress is perfect in Fall 2015's cashmere rose hue. This floral, lush color is portrayed with an edge: geometrical shoulder straps, a plunging neckline, a torso-long zipper, and a ridged design.
What is great about the cashmere rose hue is that it can be paired with a lot of vibrant, earthy colors like cadmium orange, or feminine neutrals like oak buff, or rich, heavy shades like stormy weather.
To accessorise this dress, feel free to choose anything ranging from simple, timeless accessories to more exciting ones, so long as they are in complimentary colours and match the style you are going for.
LAVO BANDAGE DRESS
The Lavo Bandage Dress gives off a bohemian appeal with its cadmium orange hue. Soft orange lends warmth to the skin, making it glow even in the chilly fall weather—perfect for retaining that summer tan!
The Lavo Bandage Dress also features interesting angular shoulder and neck straps, giving the chest a lift, while the structured bodice enhances the figure with crisscrossing and ribbed patterns.
Work the upper half of the dress by wearing statement earrings, or pair with some single-strap high heeled sandals for a statement look.