​Keep Warm This Winter!
Winter is well on its way here in Sydney and the team at House of Troy are feeling the chills. But even though it might be cold and cloudy outside, that's not going to stop us from looking our very best at every event.
Long sleeve dresses and gowns are one of the highlights of fashion this winter. Not only do they keep you that little bit warmer, but they also help to show off your figure in all the right places – plus it means a little less fake tan! At House of Troy we have long sleeve party dresses, long sleeve formal dresses and long sleeve bridesmaids dresses. Our brands Mila Label and Portia & Scarlett have a large range of classic and glammed up (bling bling) formal and bridesmaids dresses. While our in house brand HOT Bandage Dresses has your tighter, shorter long sleeve party dresses covered for a night of partying on the town.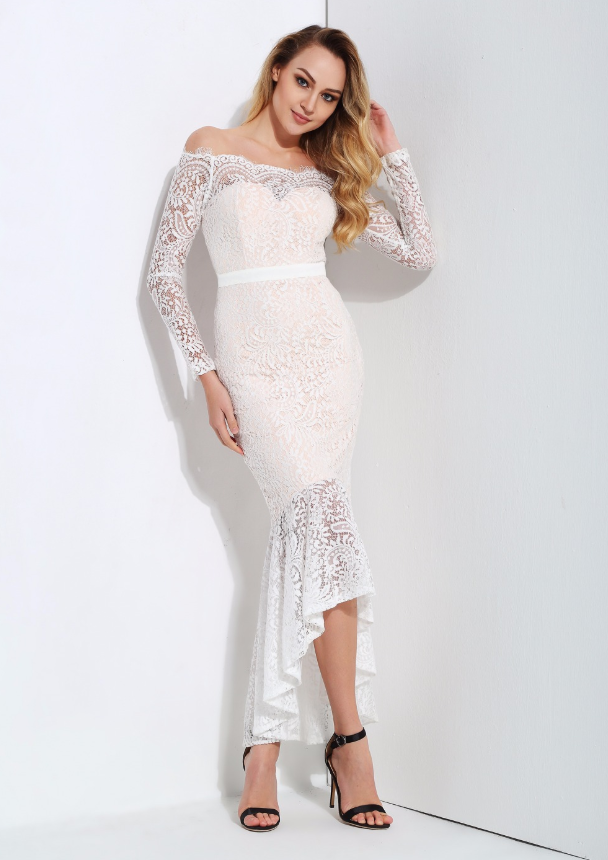 This season we also have a number of modest gowns and modest formal dresses that would be perfect for a wedding, prom, red carpet or black tie event. Our modest dresses are long sleeve, floor length, high neck and high back. These more conservative styles do not mean you have to compromise on style, we offer both plain modest gowns like the Endora Long Sleeve Gown and glammed up sequined modest formal gowns like the Helen Gown.
One of the newest design features of 2018 in our modest gown collection are detachable skirts. These add so much style and elegance to an a-line dress. Check out our 1701 Gown in Silver.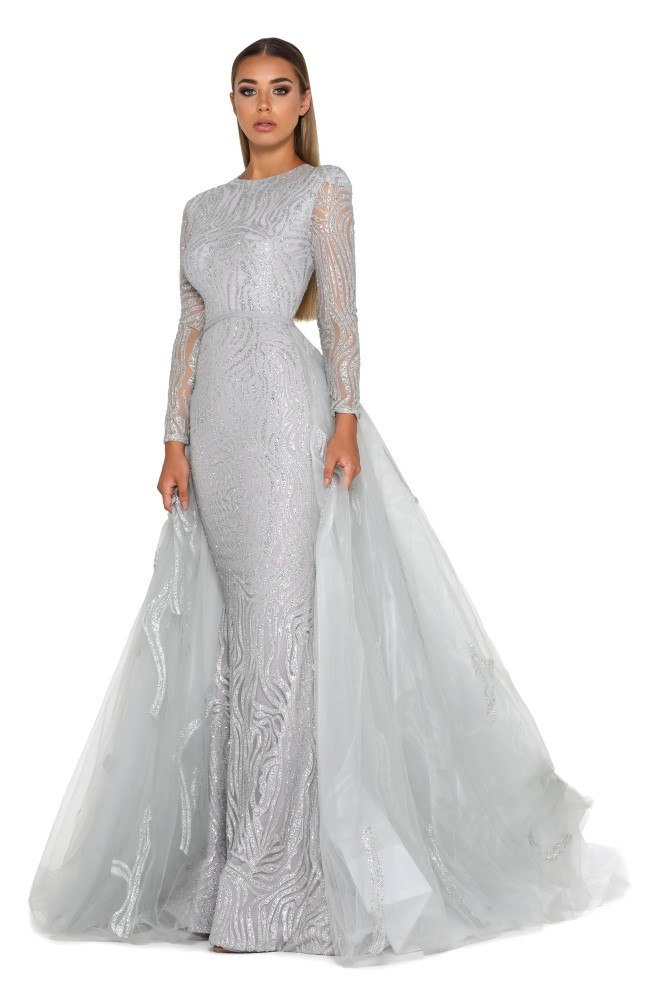 HOT Bandage Dresses have a range of long sleeve party dresses and two pieces. Backless designs, sheer bodices and sheer sleeves are all the rage at the moment. Some of our best sellers include the Pearl Wrap Dress in black or our Ariel Bandage Two Piece. The perfect winter party outfits! Velvet dresses are also making a come-back and are becoming a very popular choice, our best selling velvet dress is the Midnight Shine Dress.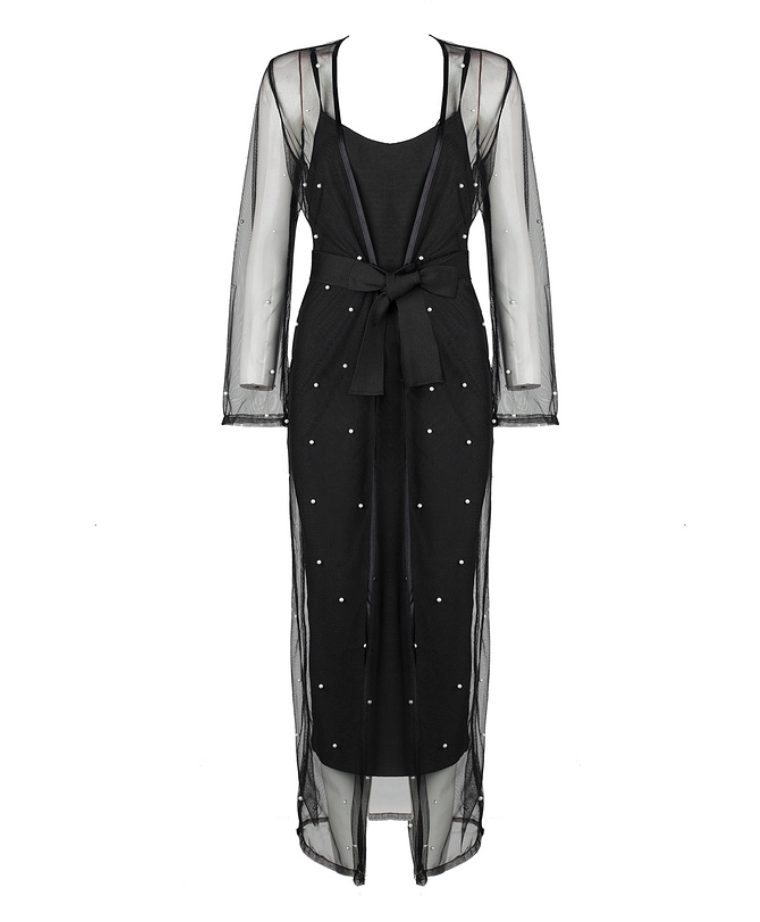 Shop all these dresses and more at House of Troy!