Online Fashion Shopping - 5 Life Changing Benefits
CLICK BELOW FOR TODAY'S SPECIAL OFFER - USE CODE: HOT20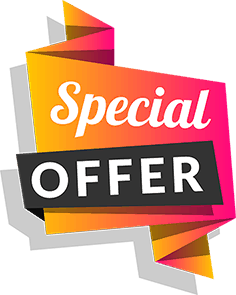 Busy mums and career-focused women don't always have time to get dressed, travel to the nearest shopping center and spend a few hours browsing the aisles. Online fashion shopping is convenient and that's why it is growing rapidly in popularity. You can shop all hours of the day, anywhere in the world, while still wearing your pajamas and sipping a hot cup of tea. In just a few clicks your order will be on its way, saving you precious time. No crowds, no closing hours, no queues and no hassle.
A shop might only have around 100 styles, but when shopping online the variety is endless. At House of Troy we have over 2000 styles with new stock arriving daily. There is always more variety shopping online and the latest styles will always hit our website weeks before they hit the stores. There are also more sizes, colours and designs to chooe from online. At House of Troy, we even offer you the opportunity to customize your dress the way you like it, the options are endless.
Flash sales, cheap deals, bulk order discounts and better prices are available online. Websites don't need to rent a space and pay utilities, this is reflected in our cheaper prices. Multiple payment methods are also available including credit card, PayPal, and split payments. House of Troy now offers buy now, pay later with Afterpay. This means that you don't have to pay for your order upfront, but rather pay it in 4 installments, kind of like putting your favourite dress on lay-by.
When you buy online, there is no need to drive back to the shop where you made your purchase to return it. Returns are made easy online, especially with House of Troy. All you have to do is pop your dress into a return parcel and drop it into your local post box. You can then exchange your purchase for another item or receive a credit note.
At House of Troy we love a good sale! To celebrate online fashion shopping we are offering you $20 off your first purchase when you shop with us. We want to show you how easy it is to purchase something you love without the hassle of going to the shopping center. We have hundreds of bandage dresses, party outfits, gowns and bridesmaid's dresses to choose from. Simply use the code HOT20 at the checkout!